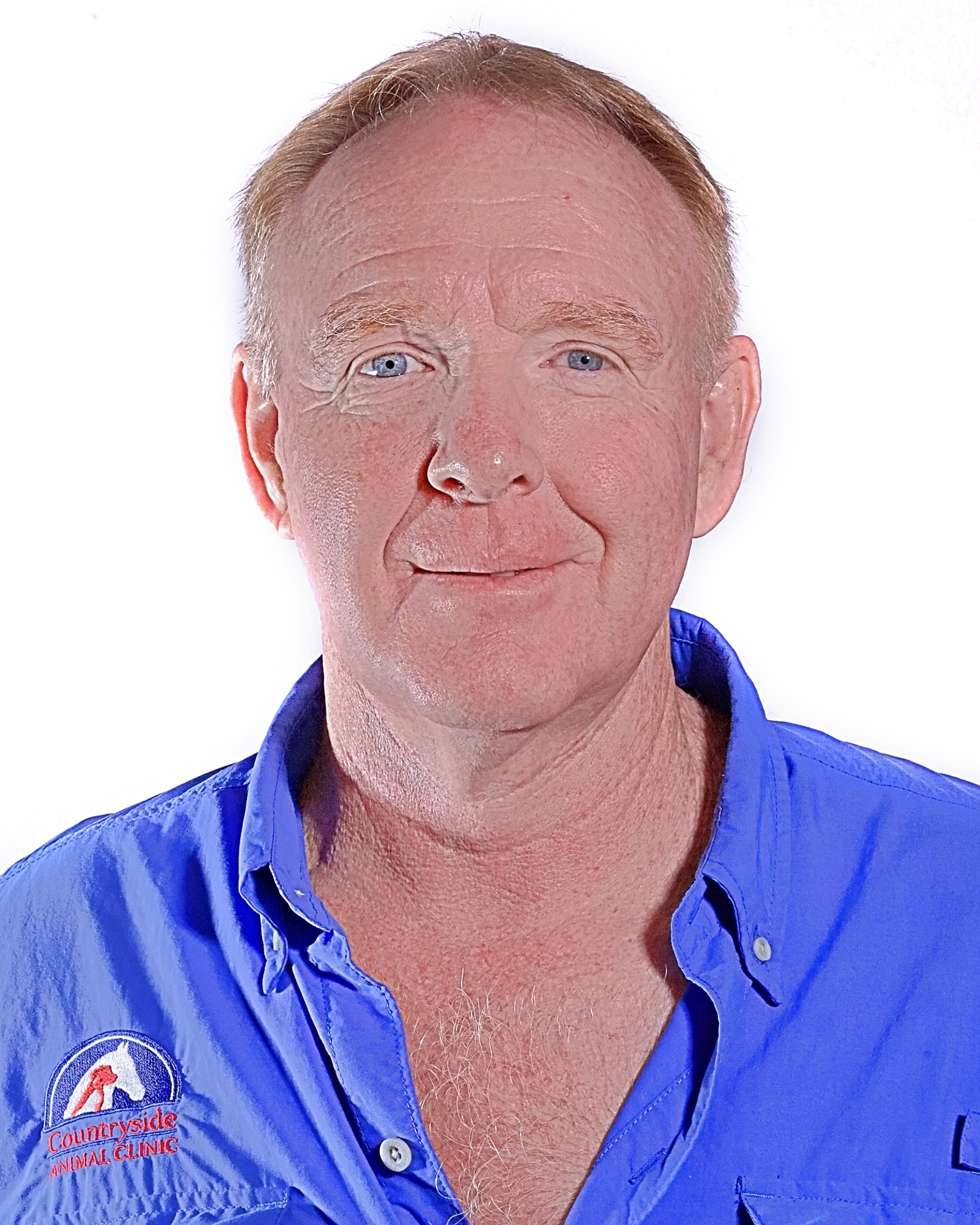 Doctor Kendal Roweton joined the Countryside team in Fall of 2019. He is native to Southwest Missouri. He studied at the University of Missouri where he earned his Veterinary License in 1986. He worked for mixed practice with a special interest in Livestock Production Medicine. He continued to entertain this part of his career between 1986-2019.
Doctor Roweton and his wife Terri decided to move and make the Sunshine State their home. Family is a very important part of his life. He has seven children and nine grandchildren whom he enjoys spending quality time with. What veterinarian wouldn't have animals right? His furry children include two horses, two dogs, a cat, and pigeon named Gus. Gus is a retired racing pigeon who bonded with the Roweton family. Whenever he has spare time, he enjoys playing a game of golf or fishing on a boat.
With a passion for mixed animal practice, Doctor Roweton will also see cows. His journey in Florida has been a welcoming experience and he looks forward to treating pets, large or small.