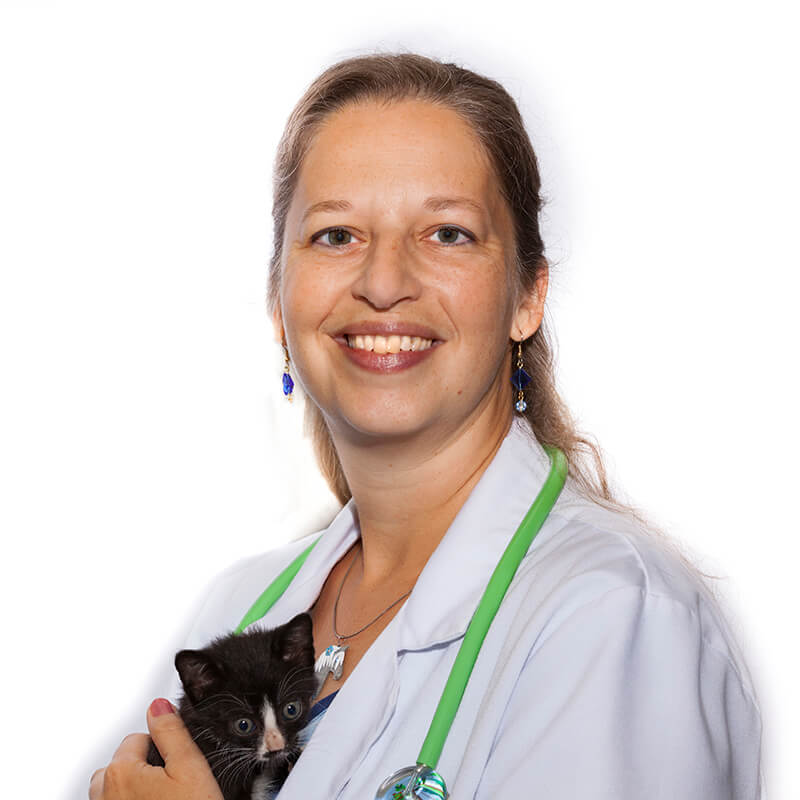 Dr. Michele Farrar is a native of the New River and Shenandoah Valleys of Virginia and attended Virginia Tech for her undergraduate degree in Animal Science with a minor in Biology. After working for a number of years as a veterinary technician she decided to pursue her lifelong dream and returned to school at Virginia Maryland Regional College of Veterinary Medicine, graduating in 2009 with her Doctorate of Veterinary Medicine.
She and her husband, Dan, moved to Citrus County in 2010 so that she could pursue her desire to provide quality veterinary medicine in a mixed animal practice at Countryside Animal Clinic.
The Farrars have two pugs, Auggie and Lilo. They have recently acquired two well-fed goldfish who are as yet unnamed. The fish are the latest in a long line of exotic pets which have included other fish, a degu, a pygmy hedgehog, and a Nanday Conure.
Dr. Farrar's experiences in veterinary medicine have covered a variety of species. Her more memorable cases have included the bull terrier who ate a nebulizer and a pair of jeans, the python who suffered from a cold, a rabbit in kidney failure, the flying squirrel who was neutered, a neurologic goat, a cat who had a huge fishing lure caught in her upper lip, and an adopted wild pig with a milk jug ring wrapped around her foot.
Dr. Farrar's hobbies include drawing (pen and ink and colored pencil), baking, reading, biking and kayaking. She and her husband are also avid Virginia Tech Hokie fans.