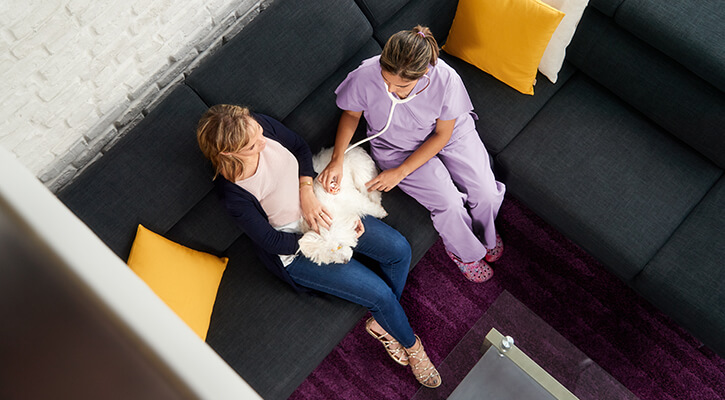 Getting animals to the vet can be difficult, time-consuming, and in some cases impossible if the pet has limited mobility or you don't have transportation. That's why Countryside Animal Clinic offers on-site farm calls with our large animal truck. We can come to you to provide veterinary services for livestock including horses, goats, and pigs as well as small animals.
Countryside Animal Clinic also has a Pet Ambulance that will come to your house, pick up your pet and return the pet home after examination and/or treatment.
Our house call and farm call services are by appointment, and we can accommodate most days and times. To schedule a visit, call us at (352) 746-7171.