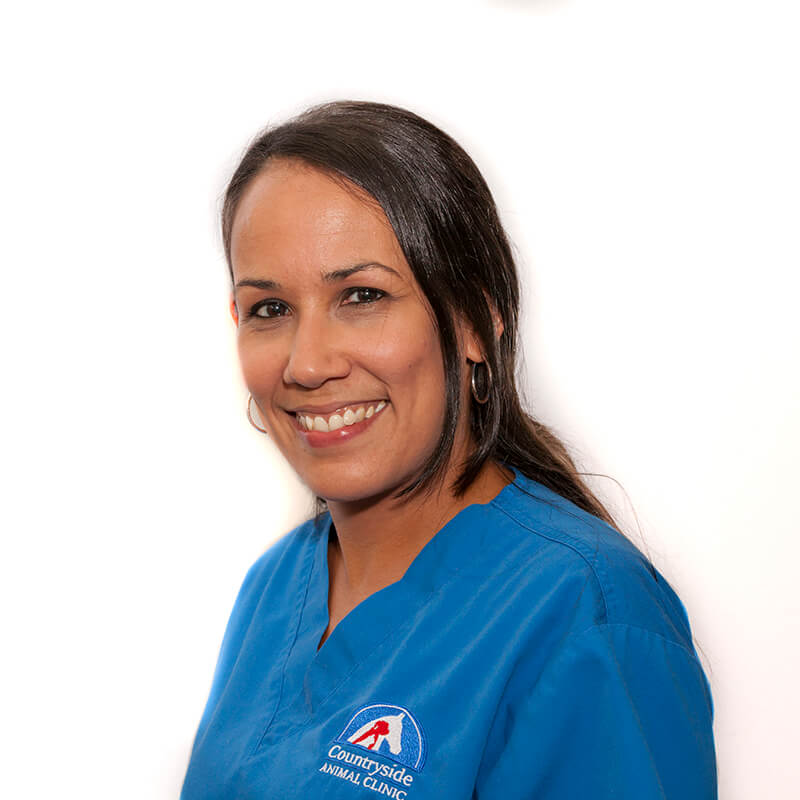 Cathy was born in Brooklyn, New York and lived in Puerto Rico until the age of 10.  Her family then moved to Orlando where she lived until the age of 23. She came to Citrus County 11 years ago and attended the College of Central Florida for an associate's degree in paralegal studies.
Cathy joined the Countryside team on October 10, 2011, and brings excellent customer service, veterinary medicine knowledge, and technical skills to the clinic.
Cathy has one son, Elias, and they live with Keegan, her significant other since 2010. Keegan and Cathy are expecting a baby girl, Scarlett Marie, due in November 2013. Their four-legged family members include a chihuahua named Joey, a hound mix named Cyrus, two cats named Felix and Sexy, and three turtles.
Cathy's hobbies include scuba diving, fishing, boating, and reading. Her fondest memory while working in the animal care field was when a client rescued 3 baby raccoons to be fostered by the local wildlife rehabilitators.