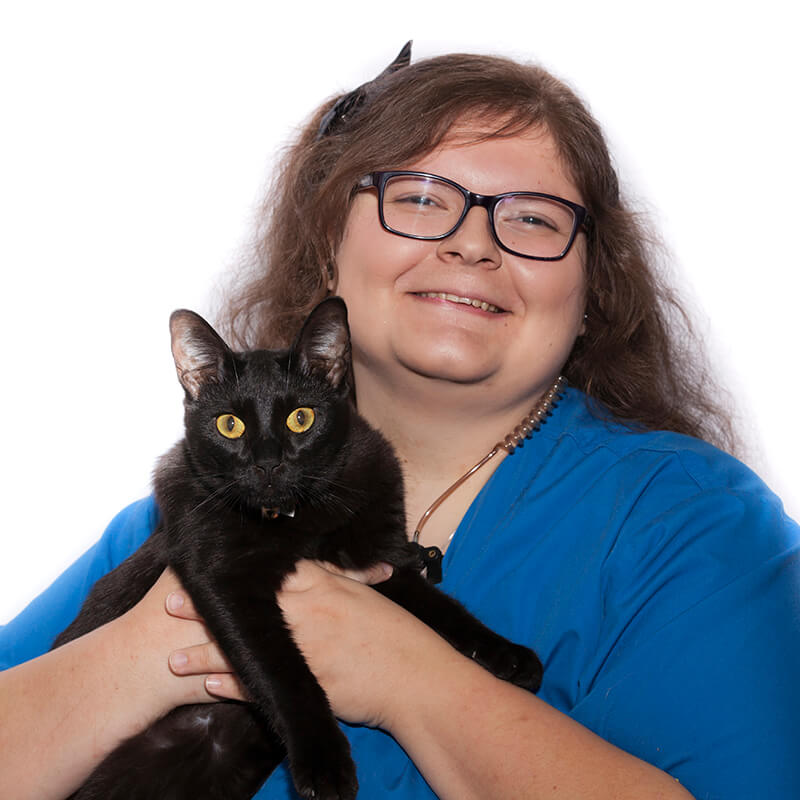 Marie Scott has been part of the Countryside team for four years. She has a vast knowledge in veterinary medicine and excellent technical skills. She is also a floor supervisor and takes pride in providing excellent customer service. Marie was born and raised in Citrus County. She lives with her mother, father, and sister. She also lives with Gabby the lab, Yoko the shorkie, Noodles the daschund, Yoyo the tabby, Meow Meow and Shadow the calicos, Chester the domestic long hair, and Smokie and Miss B (foster fails) the black kitties.
Marie's hobbies consist of napping, painting, drawing, and enjoying adventures at Disney. Her special interests are dealing with feline patients, especially those with catitudes. She has embraced Countryside's Fear free philosophy and makes sure each patient that she encounters has a stress free experience.
Marie attended the Academy of Environment Science and has future goals of either becoming a certified veterinary technician or a veterinarian. She aspires to specialize in veterinary hospice care.