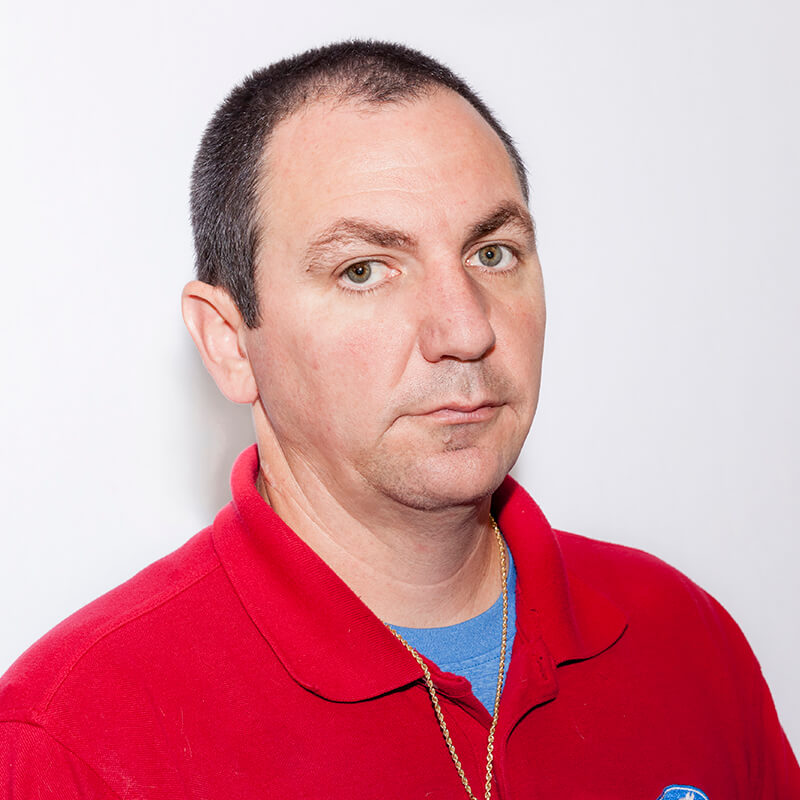 Mark was born in Brevard County and attended Valencia Community College for two years. Tracy is his longtime girlfriend, who is now a teacher at Citrus Springs Middle School. Their four-legged family members are 2 labs, Chloe and Benny, and Jeremiah an American Pitt Bull Terrier.
He has lived in Citrus County since 2006, and enjoys sporting events, AKC hunt tests, basketball, and football. When not working at Countryside, Mark stays busy working as a referee for high school sports events.
His favorite memories are working with exotics in the past, from big cats to monkeys, but mainly enjoys helping animals and meeting their owners.