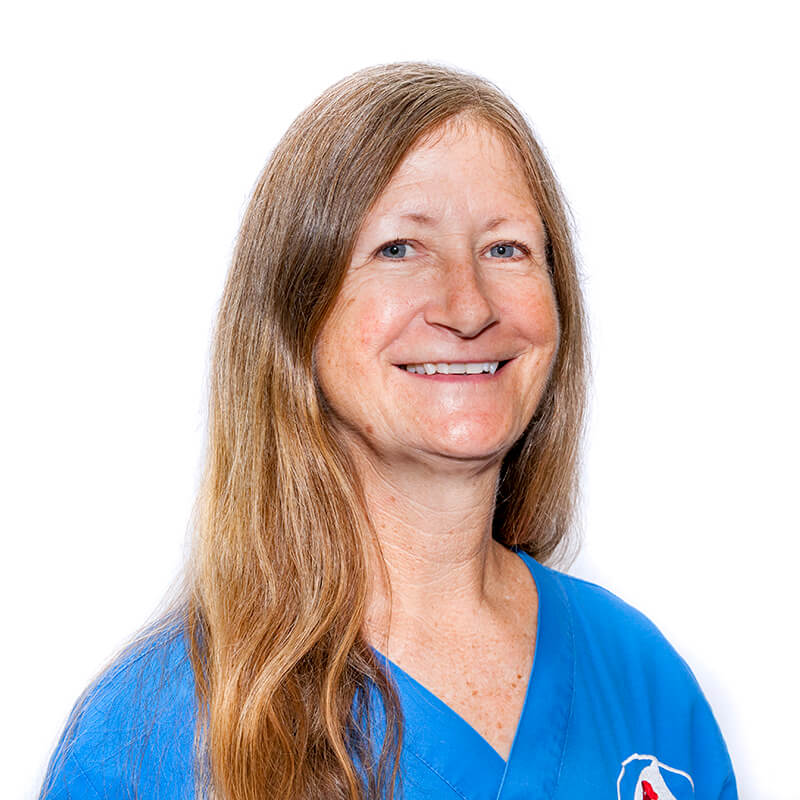 Jamie lived in upstate New York as a child on a horse and poultry farm. She moved to Brooksville, FL in the 1970's with her family and met her husband Pete in high school.
Jamie received her AA degree and continued her education at St. Petersburg Community College, graduating as a Certified Veterinary Technician. She joined the Countryside team in 2006, and brings a wealth of knowledge and skill to the clinic.
Jamie and Pete have one daughter Leah. Their four-legged family members include 4 horses, 1 cat named Oreo, 2 Anatolian Shepherds (siblings that guard the goats), 20 registered pygmy goats, and two Chihuahuas!  Jamie shows her goats and has won many awards, the latest award earned with a goat named Heavenly Blessings Moonlit Summer, who achieved permanent Grand Champion status.  In the goat world, this is the equivalent to winning the gold in the Olympics!
Her hobbies include quilting, gardening, and basket weaving.
Jamie's favorite clinic memories were the clinic scavenger hunt, and when a choked horse sneezed all over the Doctor and then recovered nicely.