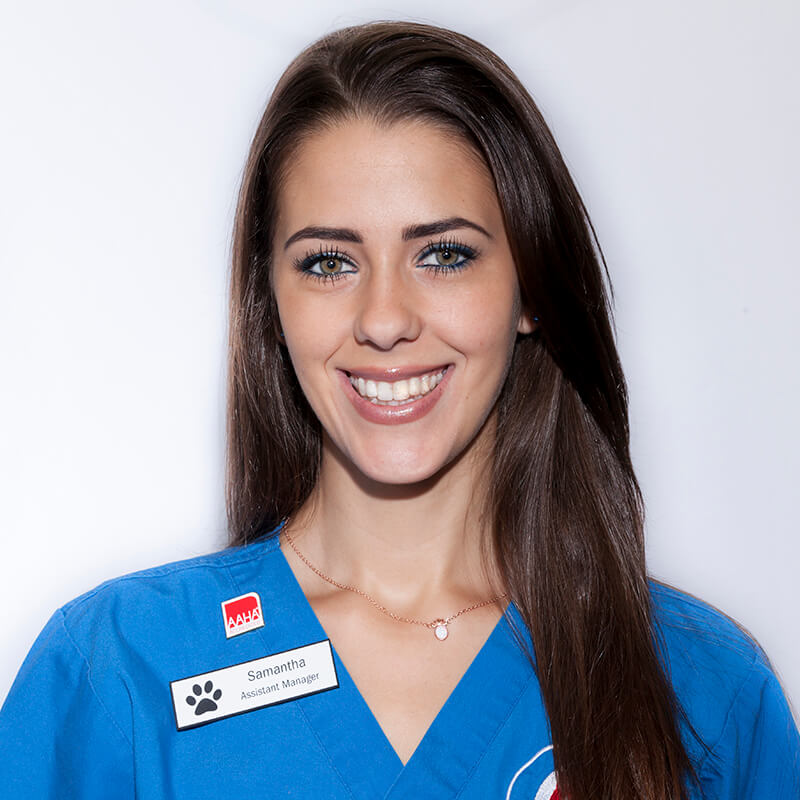 Samantha was born in North Miami, Florida. She has five sisters and one brother. Her father wanted to raise his family in the country, so they decided to move to Citrus County. She grew up on a farm and loved helping animals. She obtained her Associate's degree in Animal Science at College of Central Florida. Her passion for animals led her to the doors of Countryside Animal Clinic in Fall 2012. Starting as a kennel technician, Samantha took on any new responsibility with stride. She respected every position and humbly assisted any way she could.
Samantha had married her middle school sweetheart February 2015. Her and her husband Orlando, welcomed their first child, Nathan, at the end of that same year. Samantha enjoys spending time with her family and pets. She has an American bully named Grizzly, a cat named Chandler, and a special needs cockatiel named Grandpa. In her spare time, she prefers to be outdoors and enjoying the warm Florida weather.
After several years being on the Countryside team, Samantha feels at home. She feels rewarded by the wonderful staff, clients, and patients. Her aspirations are to continue to grow with her team and see where this journey takes her.