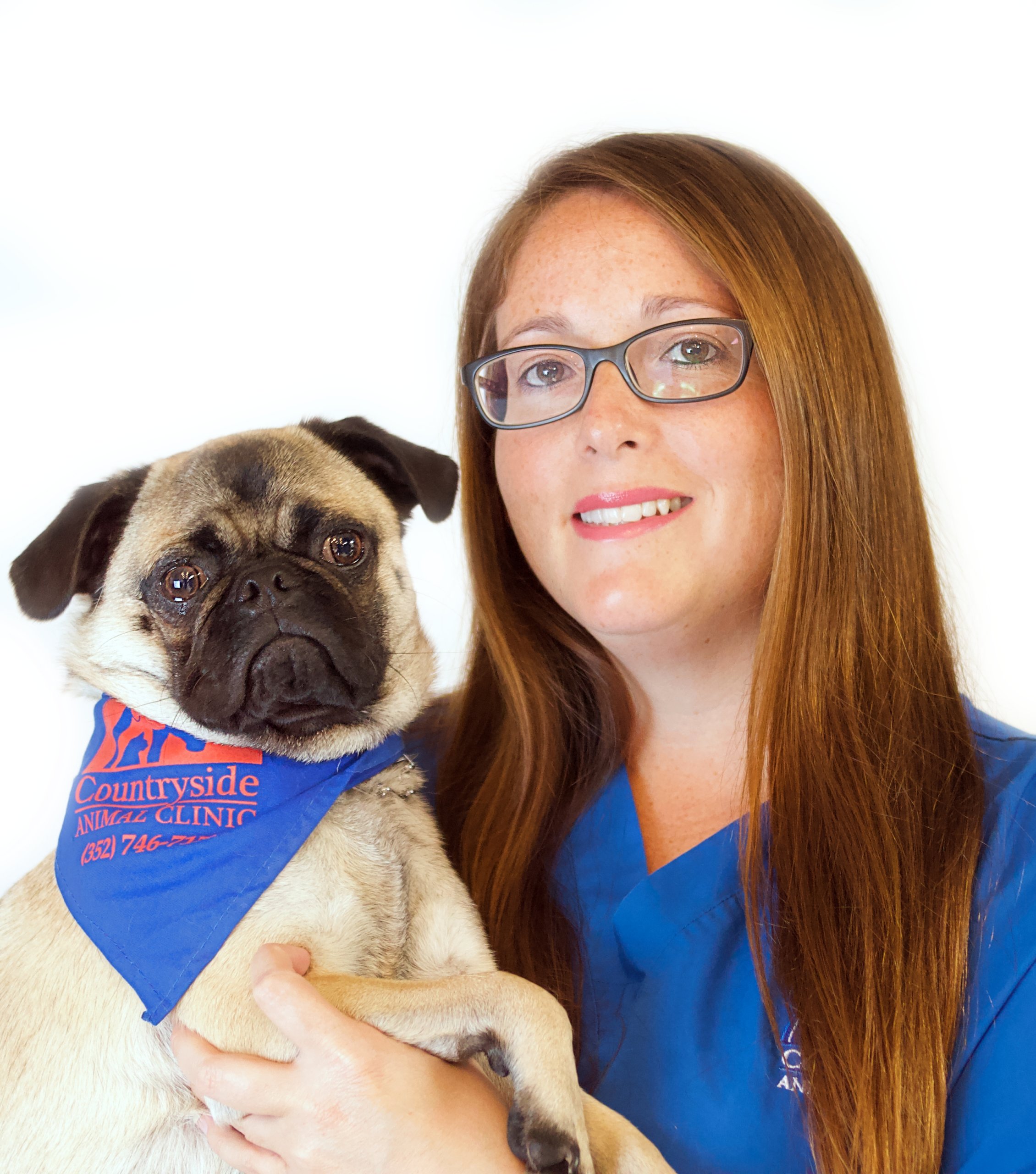 Melanie began her journey with Countryside in February 2016. She has 12 years of expierence in many areas of veterinary medicine such as companion, exotic, and zoo animals. Melanie grew up in Miami, Florida, but lived in North Dakota, and Delaware for 10 years.
Melanie has 3 dogs at home: Banshee, Shyanne, and Precious.
She is currently spending all her extra time fixing up her new house.
Melanie says her favorite part of veterinary medicine is working emergencies. Seeing critical patients come through the doors, and leaving better make it all worth it.